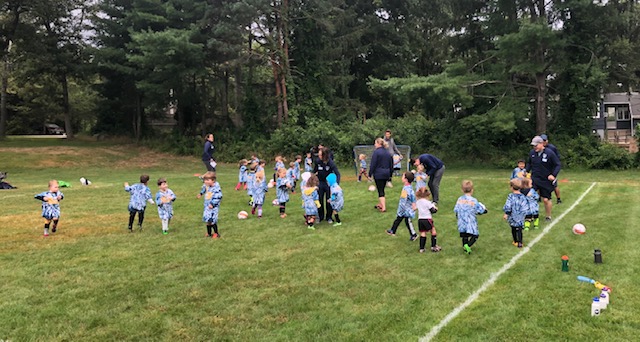 The Instructional program is a fun recreational program for children 4 – 5 years old (last year of pre-school before kindergarten) to introduce them to soccer and its basic rules. The children take part in an instructional format engaging in different games aimed at showing them how to play soccer with the goal of many touches on the ball.
Instructional takes place on Saturday mornings.
This season we will have two sessions from 8:30-9:30 a.m. and 9:45-10:45.
Cost: $85, which includes a t-shirt.
Shin guards are mandatory & cleats are optional.
Instructional Fields: Lower Oakland (the fields below the Oakland Park playground).