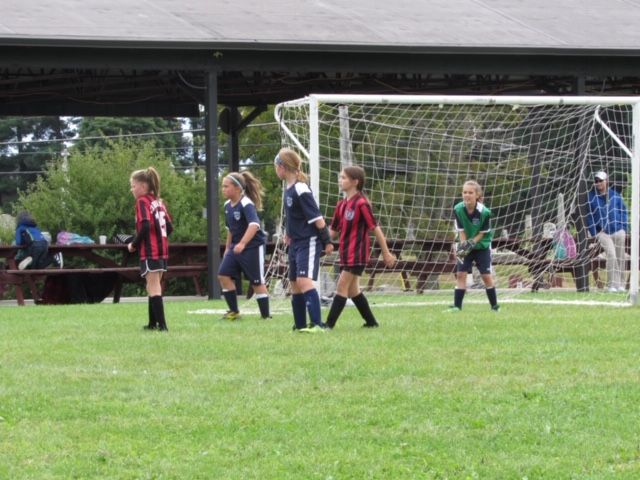 All players, coaches & volunteers will need to register for the Fall Season.
To AVOID the $25 Late Fee ...
Travel players need to register by January 15 for the Spring season and May 24 for the fall season.
In town players need to register by April 1 for the spring season August 15 for the fall season.
How to register online
Medway Youth Soccer offers you the ability to register your child for soccer using our online system.  We have partnered with AdminSports for online registration to make the process easier for you.
You can register one or more children from home and pay by Credit Card.
Players will not be placed on a team until payment is received.
All questions with an asterisk (*) must be answered to successfully complete the registration process.
If registering after the deadline, a $25 late fee per player will be automatically added to your registration.
In addition, if you are interested in either coaching or volunteering, please make sure you check Coaching / Volunteer box during your registration and also fill out the volunteer application form on our website.
When you are finished registering online you should receive a confirmation email.  If you do not receive this confirmation, please e-mail 

[email protected]

 immediately to confirm your registration was successful.
If you have any suggestions for improving the form or find some parts confusing, please let us know and we will try to address your issues.
Please note:  If this is the first time you are registering your child with Medway Youth Soccer, a copy of birth certificate must be mailed to: MYS, P.O. Box 11, Medway, MA 02053
Concussion Training
A concussion is a serious injury and should not be taken lightly. It is a type of traumatic brain injury (TBI), that can be caused by a bump, blow or jolt to the head that can change the way your brain normally works. They can also occur from a blow to the body that causes the head to move rapidly. Even a mild bump or blow to the head can be serious. Unfortunately, concussions can be difficult to diagnose, in part because the symptoms can be subtle and may not show up for hours or even days. The town of Medway Board of Health is requiring that all members take The Center for Disease Control Concussion Training Course.
Refunds
During the registration process Medway Youth Soccer will issue refunds in full for withdrawals made before the refund cutoff date, which is July 1st for travel teams and August 15 for in town teams. After this date, Medway Youth Soccer is not able to issue refunds.
This refund policy is based on the timing of financial commitments made by Medway Youth Soccer to the Town of Medway for field permits and to our Travel League, BAYS, for team registration, insurance, referees, etc.
In-town teams - Age Groups
| Division | If your child was born between: |
| --- | --- |
| Pre-K (Instructional) | 1/1/2016 – 8/31/2017 |
| Grade Kindergarten/1st (Micro) | 1/1/2014- 8/31/2016 |
| Grade 2/3 (Intramural) | 1/1/2012- 8/31/2014 |
Travel teams - Age Groups
| Age Group | If your child was born between: |
| --- | --- |
| Grade 4 (U10) | 1/1/2011 - 8/31/2012 |
| Grade 5 (U11) | 1/1/2010 - 8/31/2011 |
| Grade 6 (U12) | 1/1/2009 - 8/31/2010 |
| Grade 7/8 (U13 & U14) | 1/1/2007 - 8/31/2009 |